How my story all started: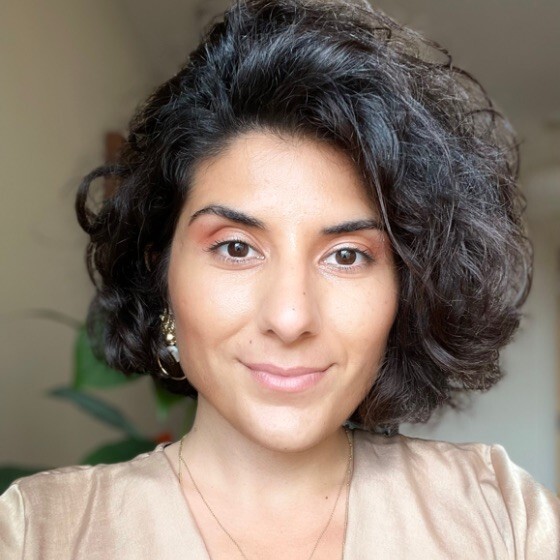 With a successful career in business development, strategic brand management, buying & trade, digital marketing and AI product innovation over a decade, it was time to share my industry knowledge and experience with people eager to learn and develop their skills and grow above and beyond. Life is better when you share; otherwise, it's meh.
I am a big believer in the Lean Start-up approach of "Build. Learn. Measure. Repeat." This mindset encourages continuous improvement and innovation, which is essential for success. You can achieve your goals with the right tools & tactics and a powerful state of mind.
Whether it's eye-opening marketing strategies or how to monetize online platforms using the best marketing software, or the next big trends, I encourage you to take advantage of this online resource hub; allow yourself and/or your business to reach its full potential. It'll be so much fun.
---
WISH FOR THE BEST FOR YOURSELF; YOU DESERVE IT.
I had a realization when I was only 15 years old, during a three-week English language course in London. Although it may seem young to some, living in a developing country taught me valuable skills, such as being practical, a problem solver, and a fast thinker at a young age. It is like living in a Startup country; you quickly learn to adapt to change, make the most of scarce resources, and seize any opportunity for growth and expansion.
Overcoming challenges becomes a natural habit, and discomfort can serve as a driving force to propel you forward. I had my first awakening moment as I stood in the centre of London Bridge during this trip. I realized that just because I was born in one country didn't mean I had to stay there till the end. I could change my destiny and pursue a new path towards better opportunities and a brighter future.
SUCCESS IS PERSISTENCE; IT IS NOT LUCK. KEEP GOING.
After wishing for the best for myself and envisioning a compelling future, I took massive action to make it a reality. Through hard work, I earned full scholarships to study abroad in the USA and Germany. Graduating from university with first-class honours proved that success isn't only a matter of luck; it is persistence. I pursued further education, obtaining an MBA in International Marketing. Subsequently, I secured a marketing consultancy project for a fashion start-up in London, UK.
Some may call it manifesting or destiny, yet here I was after eight years; I returned to London, the site of my earlier awakening, this time with a sense of pride and accomplishment. It's important to remember that success doesn't happen overnight, but when it does come, it's pure happiness.
THE BIGGEST RISK IS NOT TAKING ANY, STARTING FROM SCRATCH
I found the project to be a delightful experience, as it allowed me to impact the decision-making processes directly and provided me with the opportunity to strategize, implement, and evolve the business. It was a unique and rewarding experience that differed greatly from the corporate world I was used to.
At that time, I had been working at Louis Vuitton HQ for two years. My success there led to guest speaking opportunities where I could share my real-life business and marketing approaches with undergraduate students during my master's degree in London. It was a humbling experience, and I was grateful for the opportunity to share my knowledge.
Despite being offered a promotion at LVMH, I chose to take the hard road and start my own business with the numerous SME reach outs I received. It was a life-changing decision, and I moved to London from my hometown Istanbul to start, from scratch, a new life.
"The secret of change is to focus all your energy not on fighting the old but on building the new."

-Socrates
FAST FORWARD TO TODAY AND BEYOND
Looking back on my career journey, I've gained direct experience in various business and marketing departments. From buying and merchandising successful brands to developing a three-floor department store in just eight months from scratch, I've had diverse experiences.
I've had the opportunity to create an innovative Artificial Intelligence MVP tool, recognized as one of the '8 beauty trends that will explode in 2022′ by Harper's Bazaar. Moreover, I have expanded brands successfully into global markets and across over 200 stores in the UK market. I have utilized marketing tools and techniques to manage teams and projects around inbound marketing, SEO, CRM, content creation, social media, and digital innovation to stay ahead of the competition.
I'm honoured and thrilled to share my expertise with you. With an MBA degree in International Marketing from Coventry University UK and certification from the prestigious London Business School, where I've mastered the art of digital marketing and am passionate about helping you to achieve your goals next. That's why I've decided to share my knowledge through a series of informative and actionable articles. My ultimate goal is to help you unlock your full business potential by providing you with essential business and marketing tools & tactics that you can use to develop and optimize your strategies continuously.
Thank you for taking the time to read my words. My sincerest wish is that you find the happiness, success, and freedom you desire. Remember that your journey is yours, so make it a remarkable one that reflects your unique self.
Best of luck to you!
Basak
THE 5 GIVENS – practice for the success story
Knowing what not to do when it comes to marketing is as important as knowing what to do. Let's face it, the murky world of marketing can be tricky to navigate. You can market your business in literally hundreds of ways, so it pays to know what they are and then eliminate the ones that won't work or that you can't afford, up-front.
What's the Latest? Feed me.
Successful marketing produces profitable sales. Harness the energy of good marketing by focusing more tightly on the right prospects and by taking a creative approach to your marketing communications and strategies.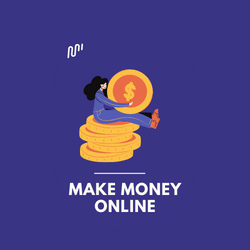 From low-cost & creative options to niche market best small business ideas, what opportunities await you when launching a new e-commerce brand? Let's find out today!

Some of our Clients
Discover how cutting-edge strategies can help your business achieve new levels of success. Let's work together to drive real results and advance your business.
/
Let's Do It Together
Ready To Grow Your Business?